Store locators have a variety of use cases and can be used in many different ways. We've built our store locator software to be flexible and adaptable to many use cases. Here, we'll go over a few of these common use cases and some of the features we offer to get it setup exactly the way you expect. If you have any specific use case or features you're looking for not mentioned here, feel free to reach out to us at [email protected] and we'll see what can be done :)
Common Storepoint Store Locator Software Use Cases
Product Locator
A product locator is a store locator designed not only to help customers find nearby stores with your product, but also to give customers the ability to search for specific products. This could be a variation in flavor or model of your product.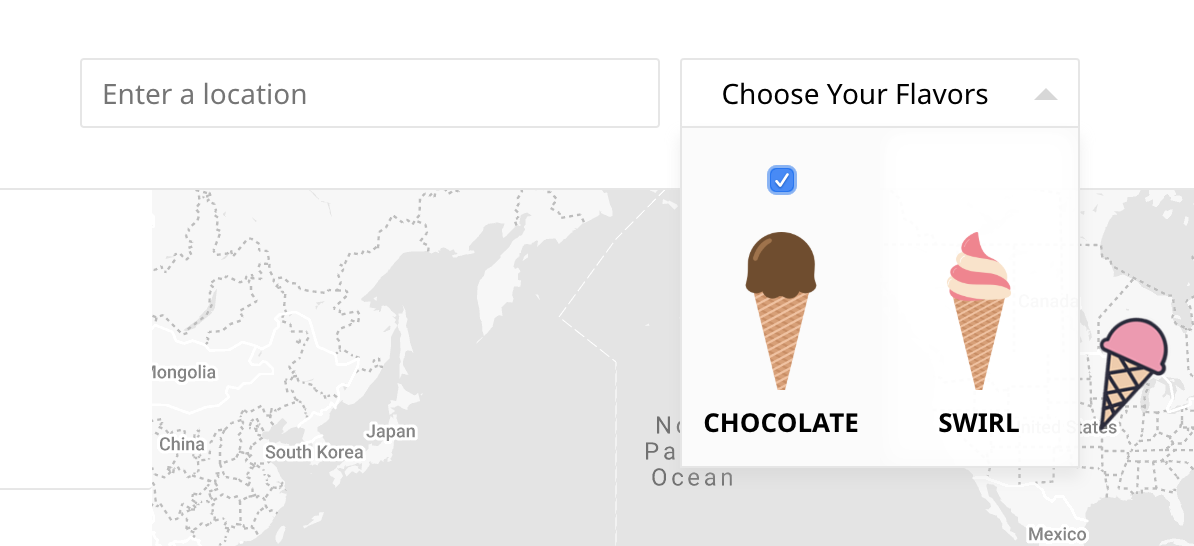 In the example, above from our demo (https://storepoint.co/demo) we have setup a "choose your flavors" dropdown which allows customers to filter by a specific product. As always, the format, layout and design of our locators is fully customizable and we support multiple dropdowns, different designs or even inline options.
Store Locator with Multiple Location Types
If you sell your product in a variety of different types of locations, for example in stores, bars and restaurants, you'll want to give your customers an option to filter by those location types. With Storepoint, simply tag your locations with their type and this will automatically give your customers the ability to find exactly what they're looking for.

Delivery Area or Postcode/Zip Code Service Availability Check
Do you offer a service only available in specific areas or in specific Zip Codes? With Storepoint, we can help you create an interface that allows customers to lookup your service by Zip Code, Postcode or another format and determine whether your service is available in this area.


Create a Directory With Search and Filtering Options
If you're looking to create a directory of events, members, service providers, restaurants, or anything else you can create a directory for, we can put it together. We support multiple different filters as well as searching by keyword in addition to location.
Below is an example of a directory we put together that includes keyword search as well as various filtering for a large wine collection.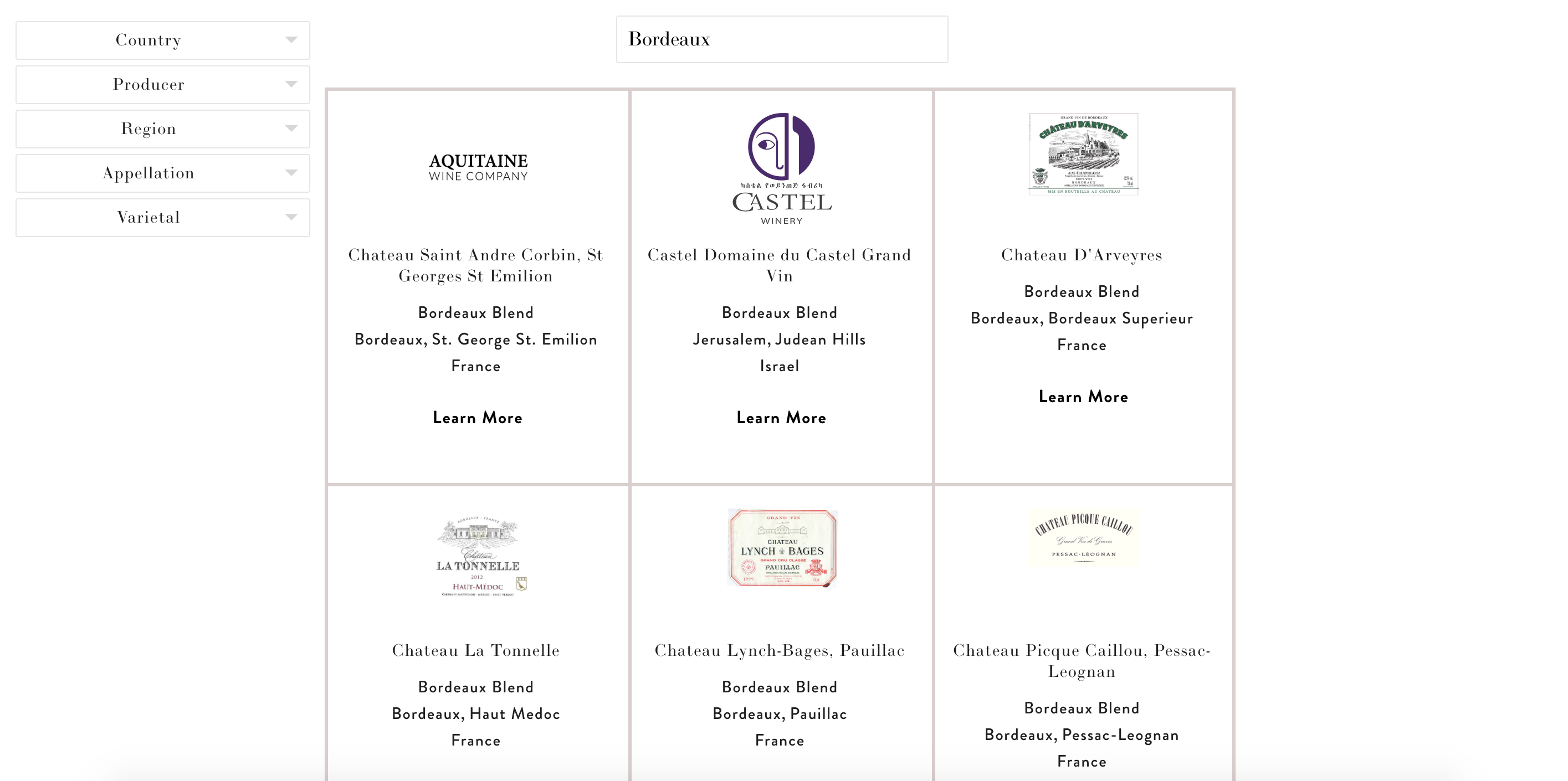 Many many other use cases
If you have any other needs that you think we could help you setup, please contact us at [email protected] and we'll see what we can do for you 😀
Here are some examples of the store locators we have put together with our store locator software.