Today we'll go over the steps for setting up a zip code store locator tool for your website with Storepoint. If you're looking for a store locator that is beautiful, easy to setup and easy to manage, then this tutorial is right for you.
Below is a screenshot of a resulting zip code locator. You can also try out this example live here: https://locate.por15.com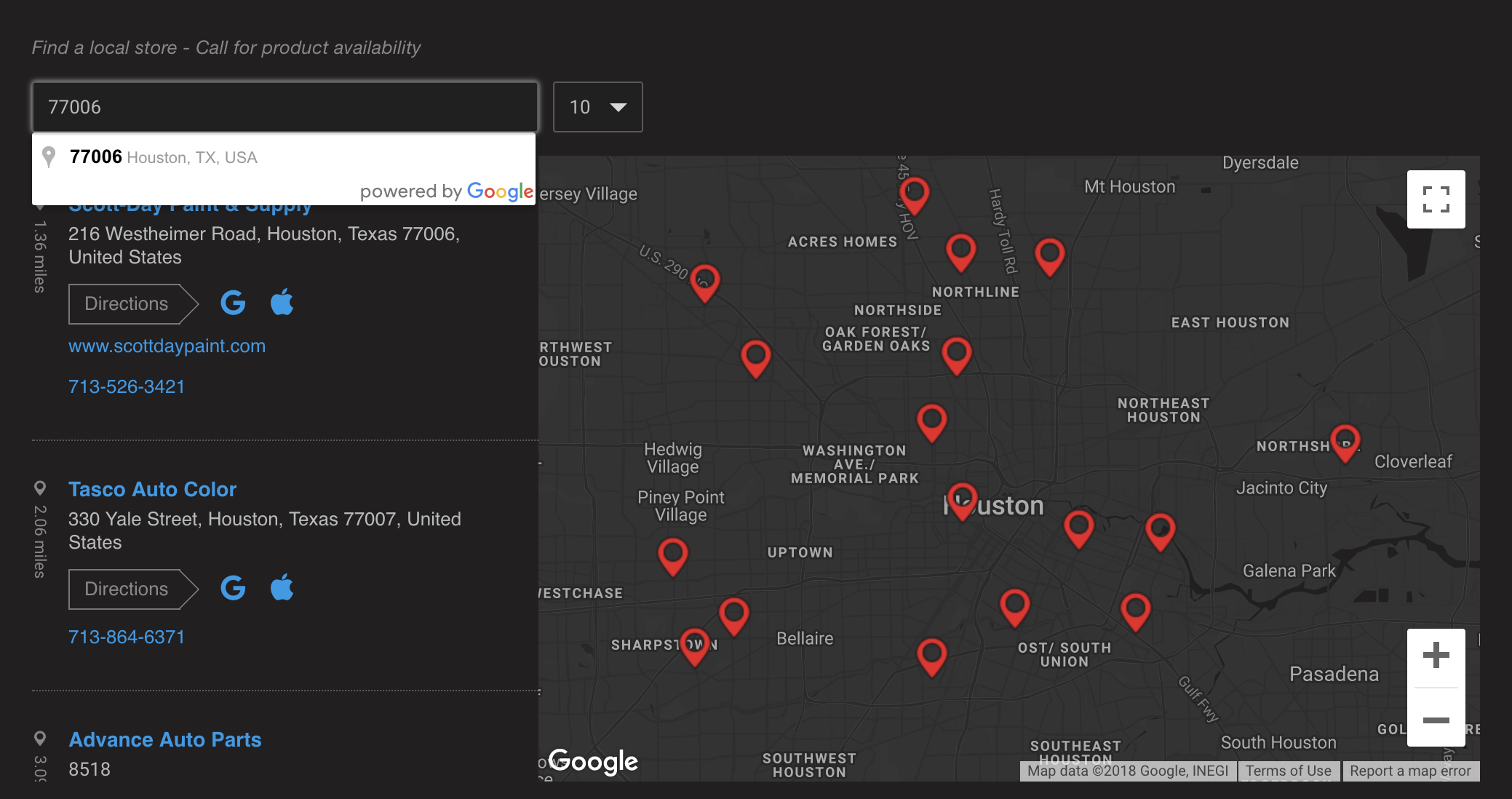 Step 1: Get a Storepoint Locator Free Trial
The first step is to sign up for your Storepoint free trial. You can get started here: https://storepoint.co/signup
Step 2: Add or upload your locations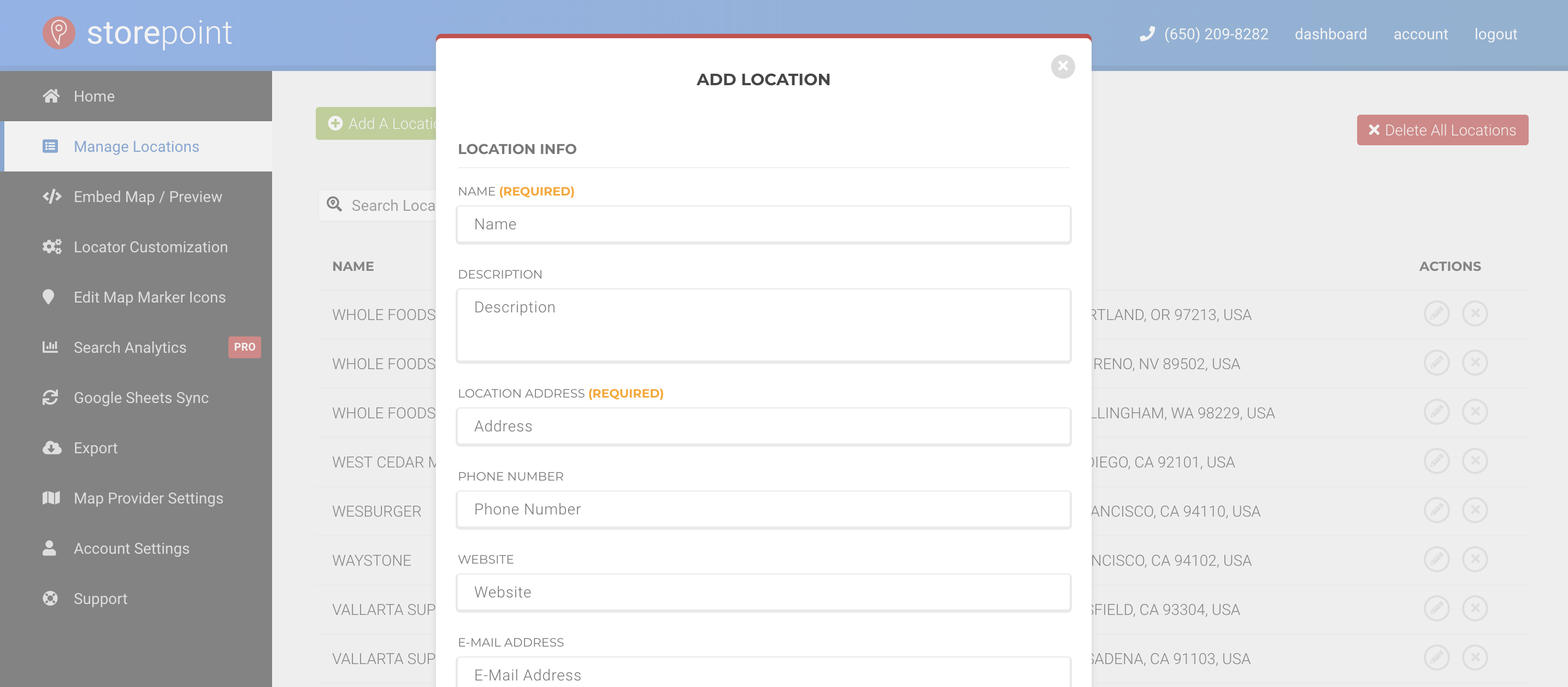 You can add locations/stores for your zip code locator via bulk uploading a spreadsheet or setting up a google sheets sync. You can also add locations one by one but that can take a while if you have many locations.
Step 3: Add the zip code locator to your website
On the "embed map" page in your storepoint dashboard, you'll see an embed snippet. Simply copy-paste this snippet into a "custom html" element on your site or a "html editor" within your site. Feel free to contact us at [email protected] and we'd be happy to provide a platform specific tutorial or even help you out with adding it to your site :) Learn how to add a store locator to your website with these tutorials. If you're on Squarespace, learn how to add a store locator widget to your squarespace site here. If you use Wordpress, learn how to add a store locator plugin to wordpress here.
You can also simply link to our hosted version if you'd rather not embed it on your site. This way, you can simply link to our store locator from your site.
All done!
You can now customize your design on our settings page or enable certain features like categories, filtering and much more...
Our support team is also here to help at any time so feel free to reach out to us with any questions you may have!
If you have any questions or if you're wondering what we can do for your use-case in building a product locator, store locator or map for squarespace, contact us and we'd be happy to help: [email protected]