Store Locator Examples
"From first click of purchase to final product was about 15 minutes of chatting with Jake. He created a beautifully customized map with basically no direction. I'm a stickler for design and the product is beautiful. Highly recommend."
, Article One Eyewear
- Maggie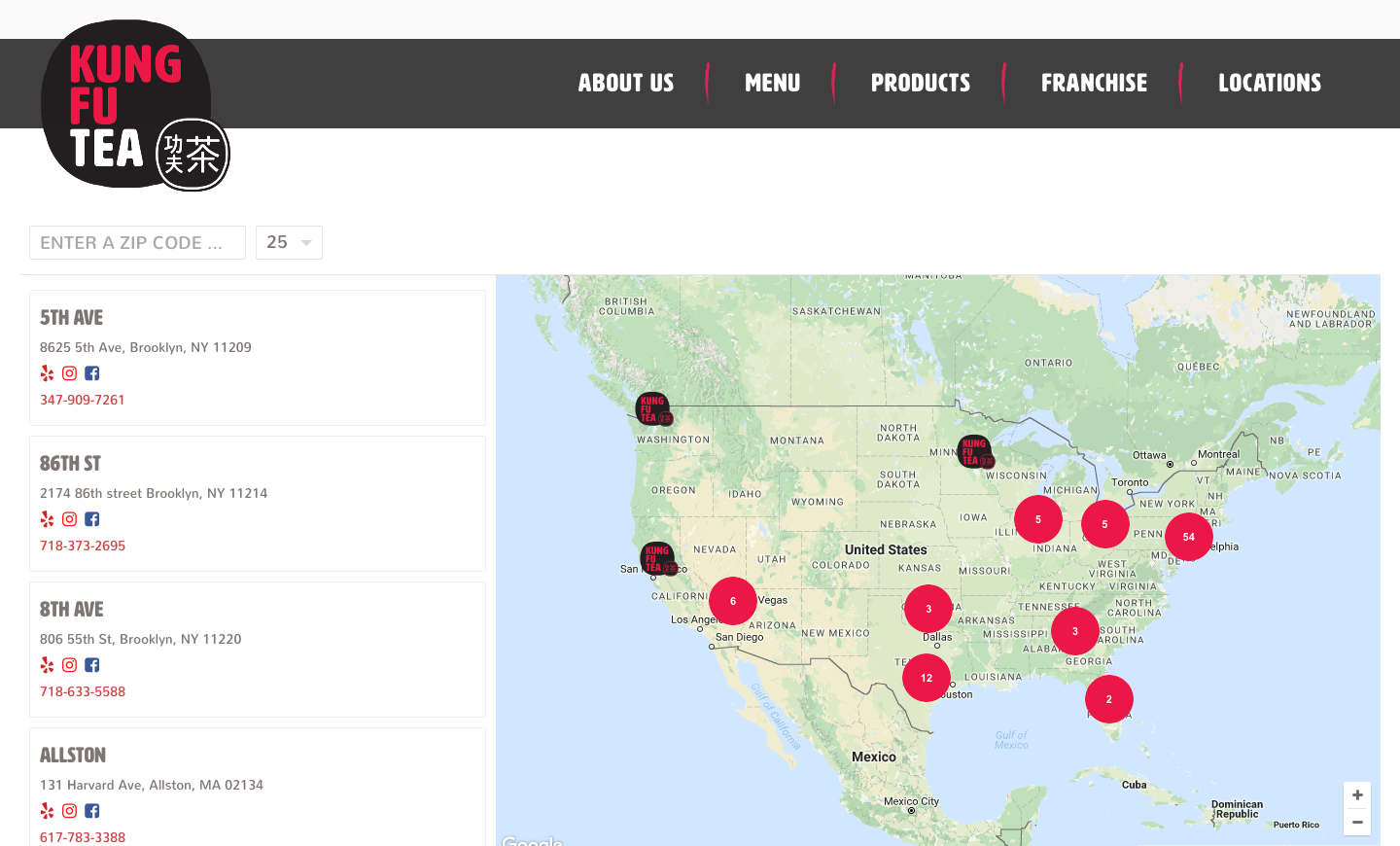 For Kung Fu Tea's store locator, in addition to custom fonts and custom marker pins, we implemented marker clustering. This gives their store locator a really clean look.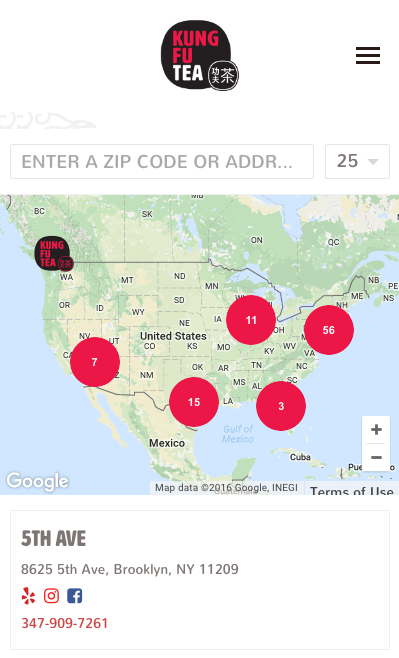 Additionally, the marker clustering allows for easy navigation on mobile, where screen space is always limited.
Each cluster shows the number of locations in its general area. Once a clustered pin is clicked, the map zooms in on that area, revealing the individual locations.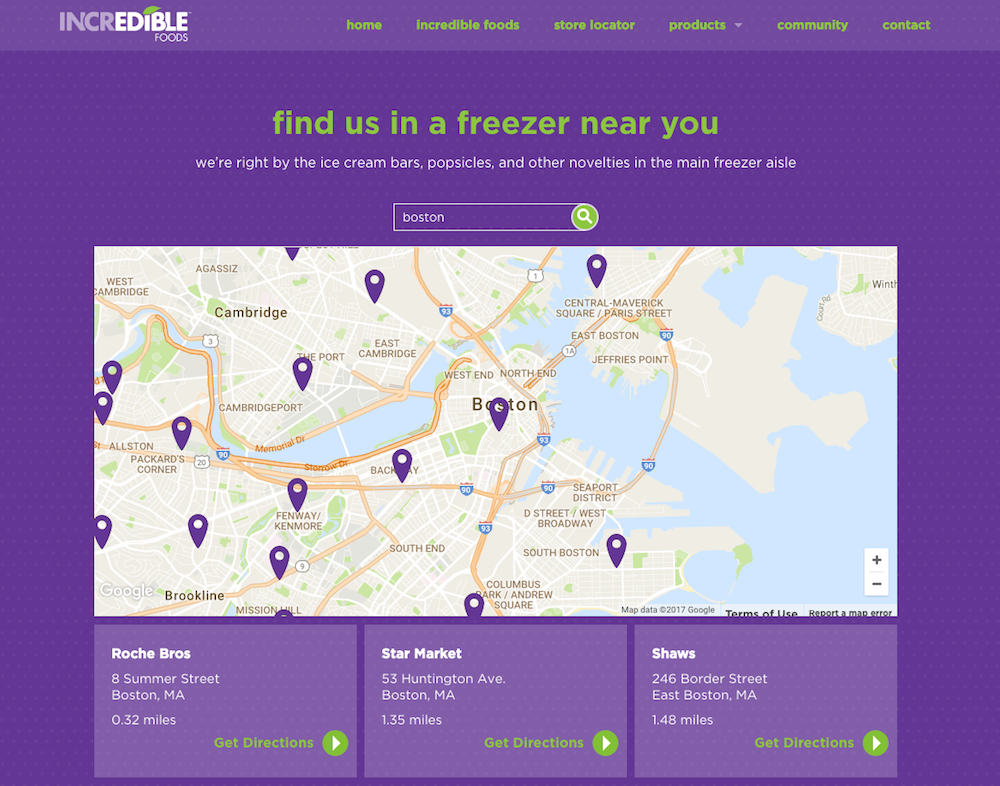 Incredible Food's store locator highlights a wide range of our advanced capabilities from flexible layout customization to searching directly from anywhere in the website.

For Incredible Food's store locator, we implemented a design with locations appearing underneath the map. We also enabled automatic geo-location so it only shows the nearest (most-relevant) locations on the map and listings. If there are no locations near you, you can always use the search function. (Try searching for "Boston").

Another very neat feature is the ability to "search from any page". All pages contain a searchbar in the footer which automatically lead to the store locator page, pre-filled with the search results!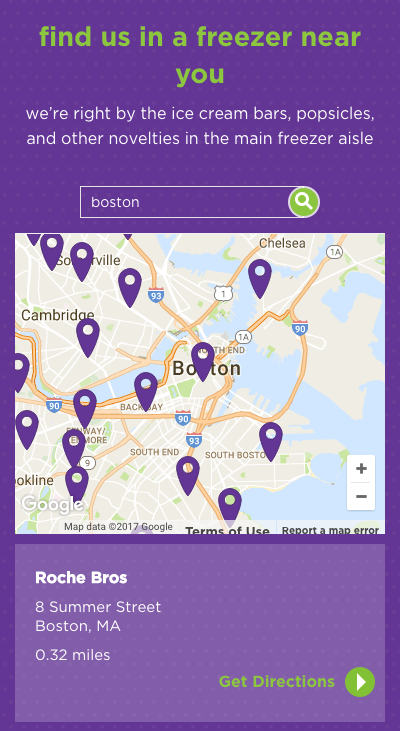 As always, our locator works great on mobile and carries over the customized design into a more compact mobile layout. This allows for easy use on a small screen.

In this demo, we styled a locator with a greyscale map, custom marker pins as well as a location filter with images. Users can filter between locations that serve swirl ice-cream or chocolate ice-cream.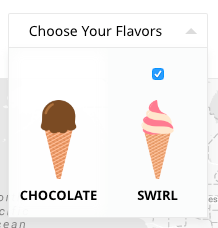 This is a great example of what we can build for your locator.
Do you have locations that stock various products or product categories? Allow users to filter by products or categories so they can find exactly what they're looking for.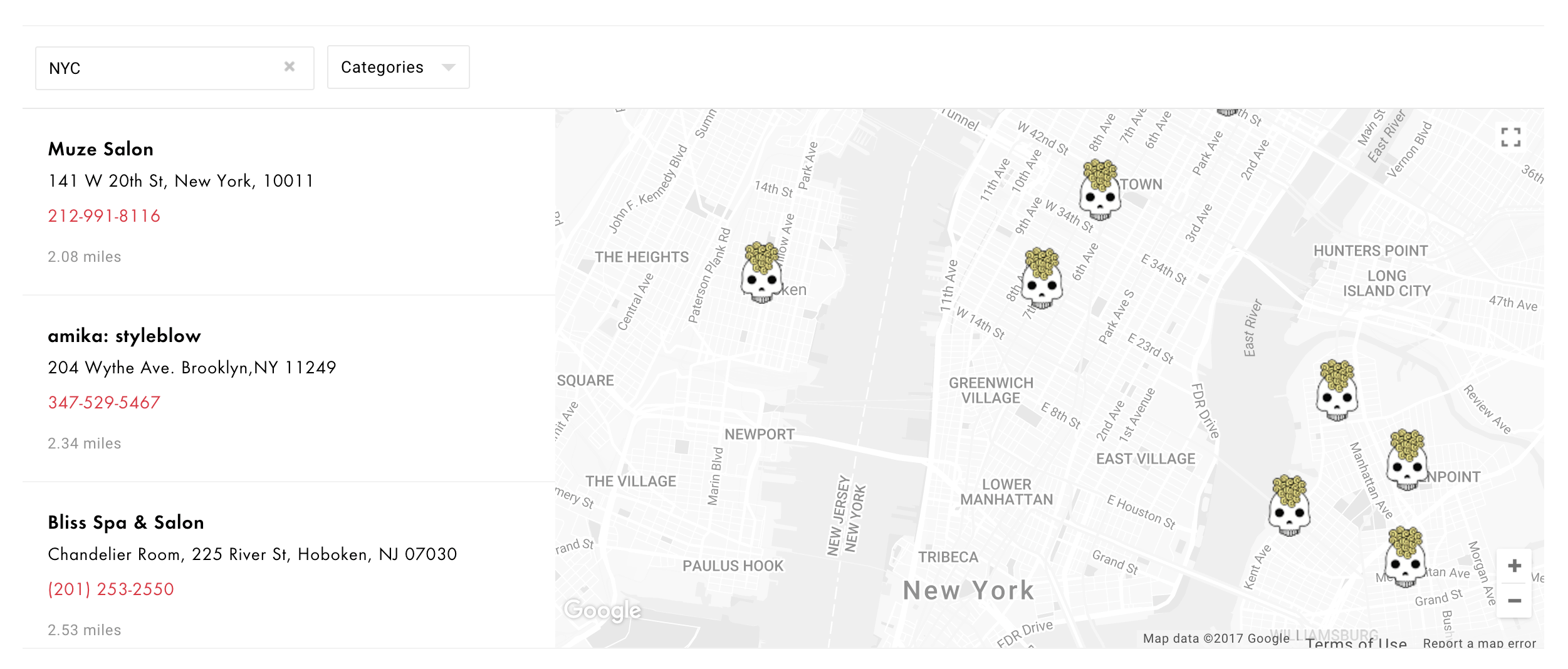 In this example, the styling of the store locator elements were reworked to fit in with the modern design of Amika's site. The layout, colors and map theme were customized. The marker pins were replaced with a custom icon marker. We worked with Amika to integrate Storepoint store locator with their SPA AngularJS website.
Chat With Us Now!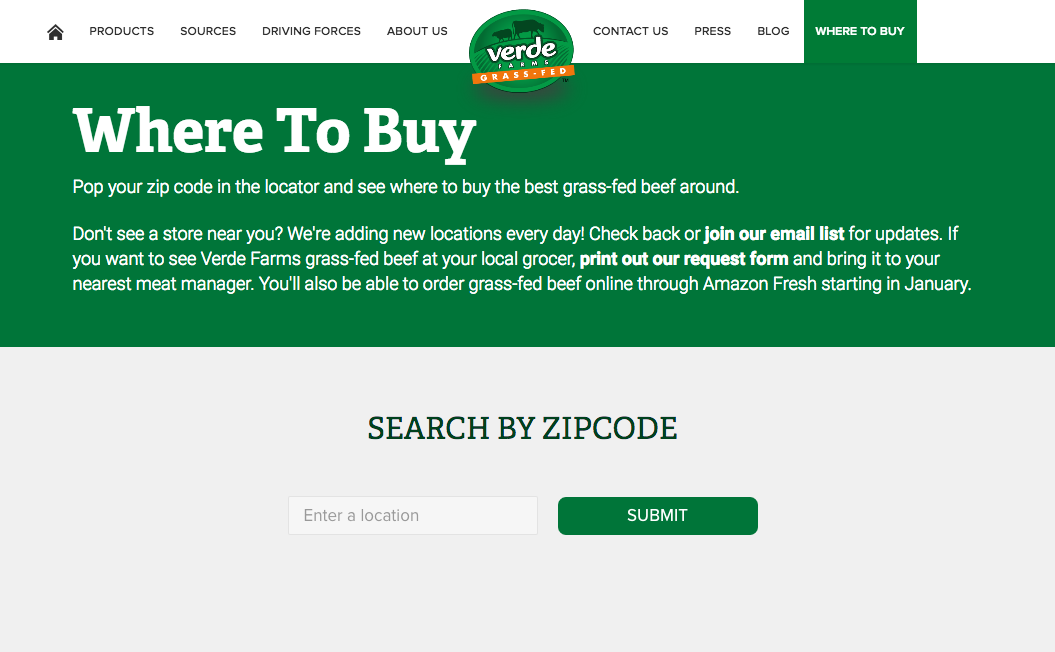 For Verde Farms' store locator, we customized the locator to fit in with the site's colors and design cues, including custom pins.
We modified the locator to only display a searchbox and search button before users search for a location.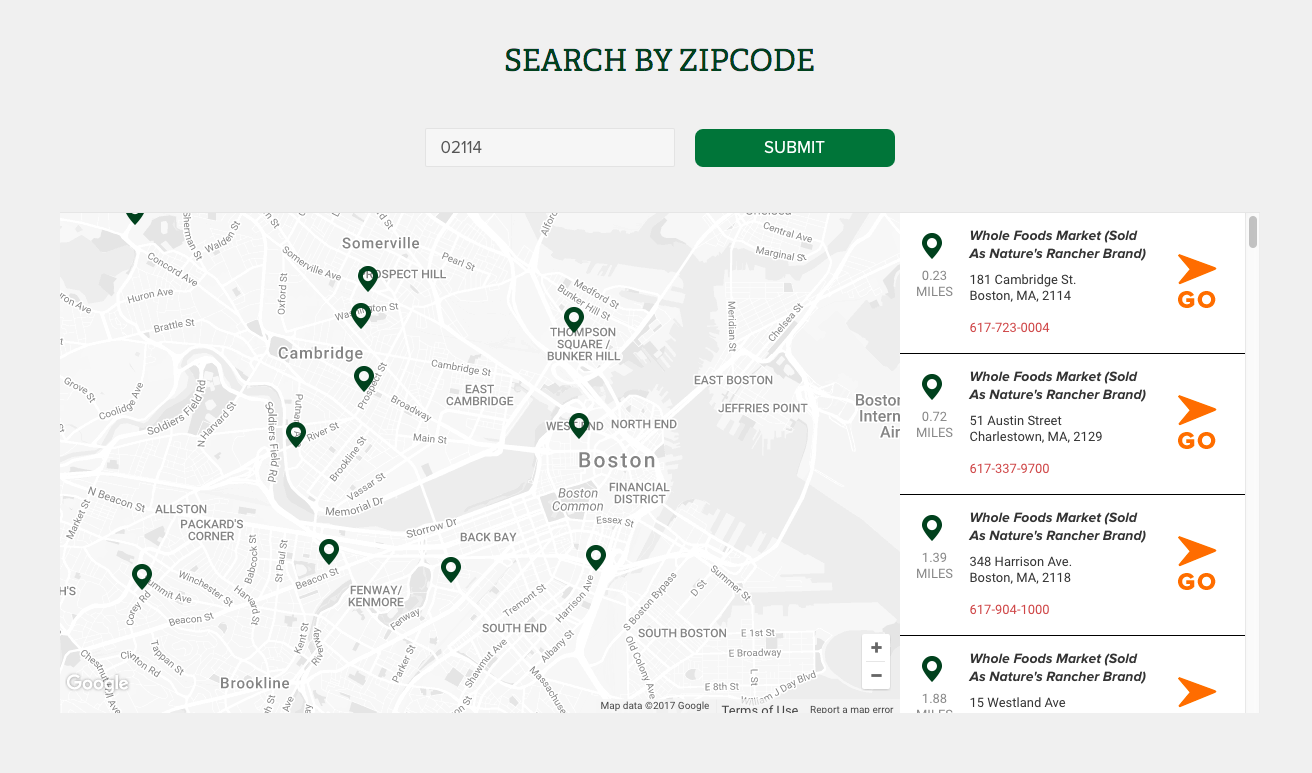 Once a user searches, the map and listings show up with all the relevant locations.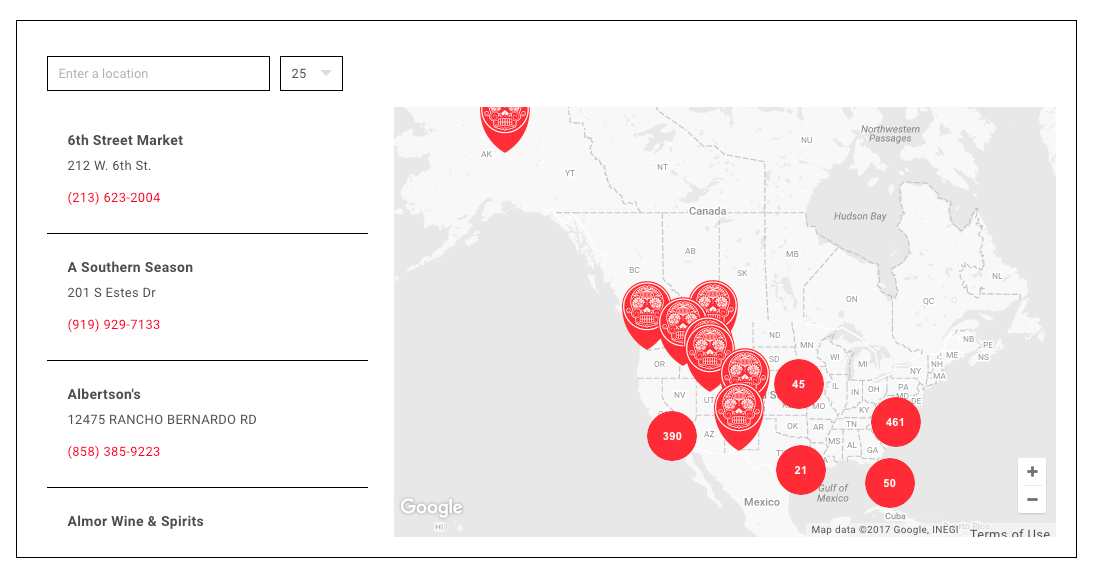 For Heidi's Salsa store locator, we customized the locator with brand colors, special outlines, greyscale styling on the map and custom marker pins.
Additionally, we added marker clustering to make displaying and navigating areas with many locations cleaner and easier.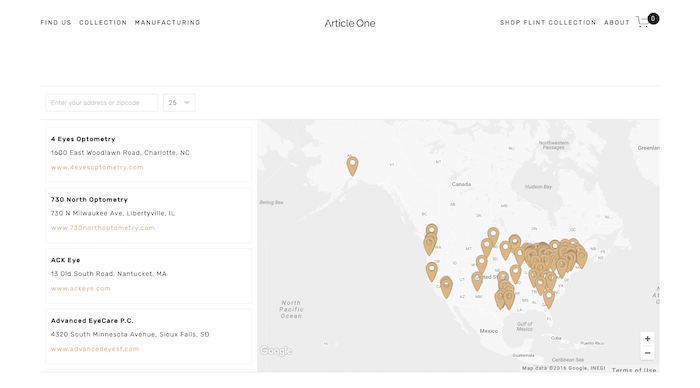 For Article One's store locator, we customized the locator to give it a modern & clean look, allowing it to blend beautifully into the site's design. Additionally, the fonts, link colors and marker colors were matched to the brand font and colors.
The final result is a beautiful, simple store locator that blends right in with the site's design.