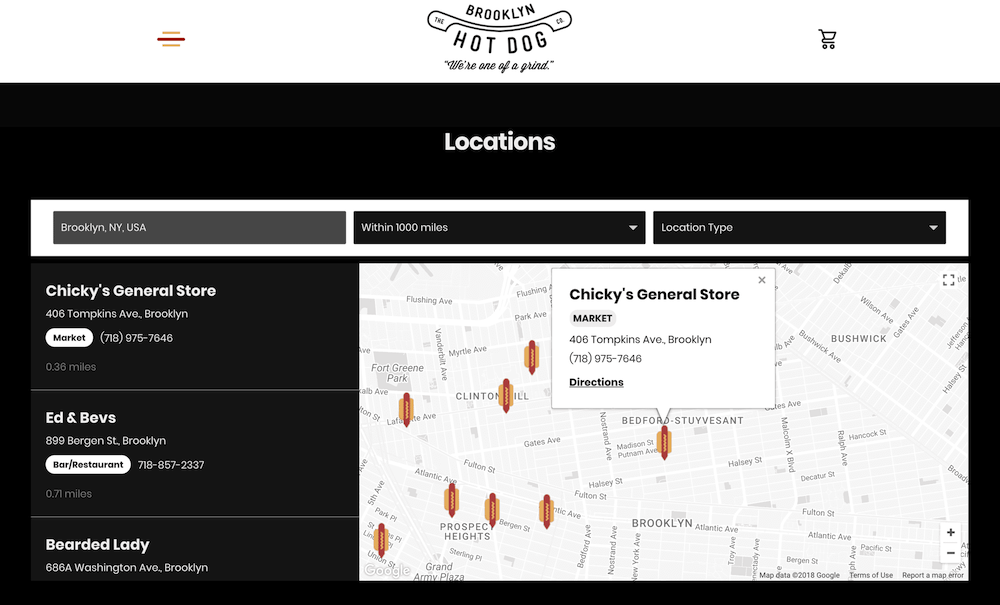 On-brand design & easy to manage
Designed to match your theme & branding: Storepoint's store locator works great on Squarespace and is designed to blend in with your Squarespace theme & brand.
Easy setup: Our one-step installation makes it easy to get up and running in minutes. Copy-paste once into your Squarespace site and you're all done!
Easy to manage: Add and edit locations in our dashboard, upload from a spreadsheet or sync from Google Sheets.
Learn more about our features