With Storepoint Store Locator, setting up a fully customized store locator that matches your branding and Squarespace theme is very simple. Here, we will summarize some of the basic steps for setup on Squarespace.

Initial Setup
1. Once you sign up, just add or upload a few locations using our simple location management tool. Here you can upload via CSV or add/edit locations individually.
2. On the "Embed Map" page, copy the embed snippet provided.
3. On your Squarespace editor, simply go to the page you'd like to add your store locator to, and add a new "Code Block".  Paste the code snippet from the previous step, and you're all done!
Here's some more info regarding the Squarespace Code Block
Customization
Your Squarespace site is beautiful and you want your locator to look just as amazing.
Lucky for you, in addition to many settings offered within the dashboard, we include free setup & design customization with all of our plans. We fully customize the locator to match your brand/website fonts, colors, layout, theme and much more... To see some of the locators we have built, you can take a look below at an example of our store locator on a Squarespace site. For more examples, take a look at our examples page.
Example
Here's an example of a store locator we put together for Pomp & Whimsy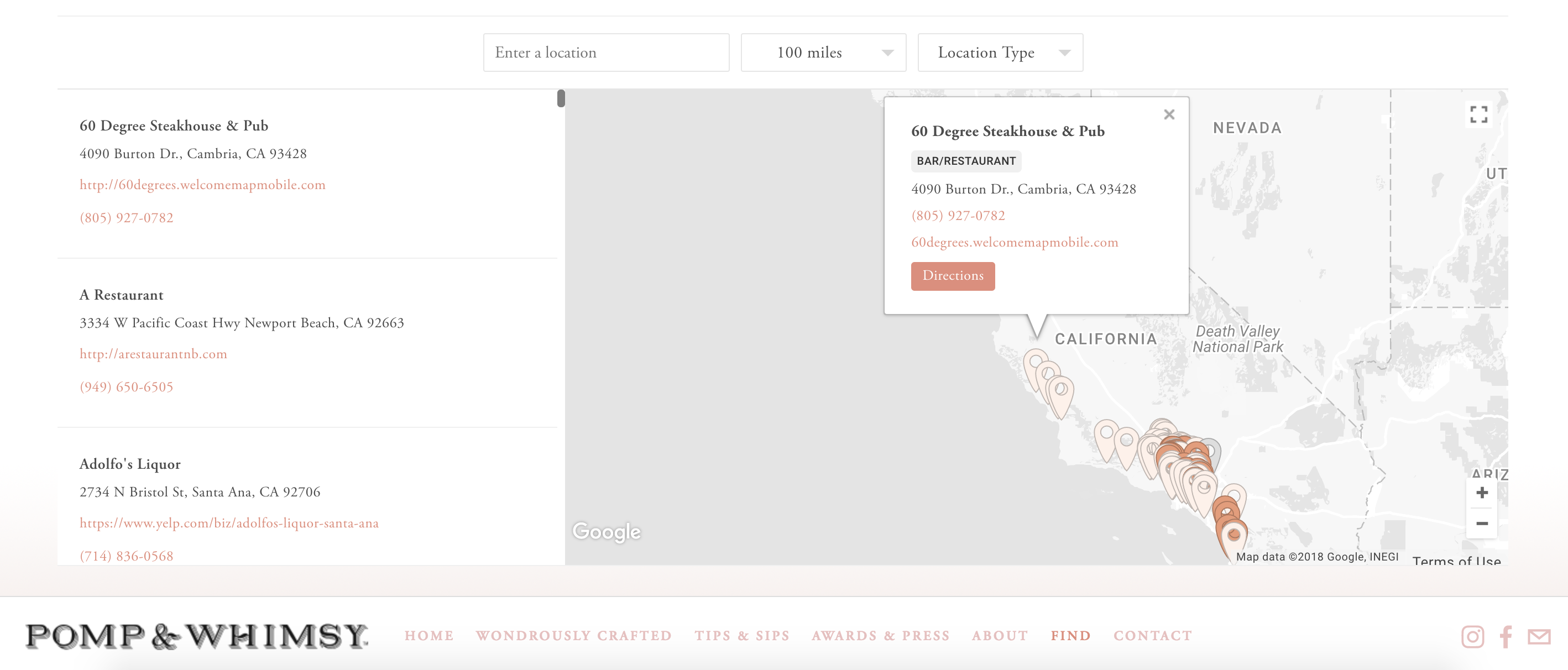 https://www.pompandwhimsy.com/find/
Pomp & Whimsy uses a very clean, bright "salmon" colored layout on their site. We customized the locator to fit in with their theme, fonts and brand colors beautifully.
As expected, our store locator is mobile responsive and works amazing across all mobile devices with the layout resized to match the smaller form factor.
All design and behaviour across desktop and mobile devices is customizable, so ping us with a message if you have any questions :)