Simple Pricing, Flexible Plans
7-day free trial. Cancel anytime.
Overview
Locations
Up to 200
Up to 2000
Unlimited
Users / Collaborators
2
5
20
Phone Support
Additional Fee
Additional Fee
Additional Fee
Locator Widget Design Customization by Our Team

Basic

Advanced
Location Management
Easily Manage in Dashboard
CSV Locations Bulk Import
Categorize & Tag Locations
Google Sheets Location Sync
Metrics & Analytics
Custom Reports
1 Included
Customization
Customize Map Marker Pins
Locator Functionality
Search By Zip, City, Postcode...
Filtering By Tags/Categories
Frequently Asked Questions
Frequently asked pricing and billing related questions.
Is there a free trial?
Yup! All new Storepoint accounts come with a 7 day free trial.
How long are your contracts?
All Storepoint plans are month to month unless you sign up for an annual plan.
Do you have annual plans/billing?
For sure! You can switch to an annual Storepoint plan in the account settings after signup. We offer a 1 month free per year discount when you pay upfront for a year.
What if I need multiple locators?
Locators for each unique brand (set of locations/settings/design) require a separate locator plan. You can easily manage multiple Storepoint accounts with a single login. You can also invite others to collaborate on your various individual accounts.
Do I need my own Mapbox or Google Maps account for my locator?
The use of maps and search suggestions requires setting up an account with either Mapbox or Google Maps - both offer generous free tiers and most of our customers are within these free tiers. Exceeding the free tiers of your selected mapping provider can incur additional usage based charges.
Is it easy to cancel?
We make it very easy to cancel with a 'cancel' link available right in your account settings. Simply confirm the account cancellation and it'll be all cancelled. Before you cancel, we'd love to resolve any issues you have so feel free to reach out to our support and we'll do our best to get anything you'd like modified to your liking!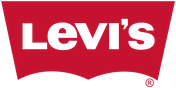 Create a store locator in minutes.
1. Add, bulk upload or sync locations
2. Copy-paste into your website once and you're all done!
3. When you edit locations, all changes automatically update on your website.